grass
pretty simple painting. Of grass. Because I love grass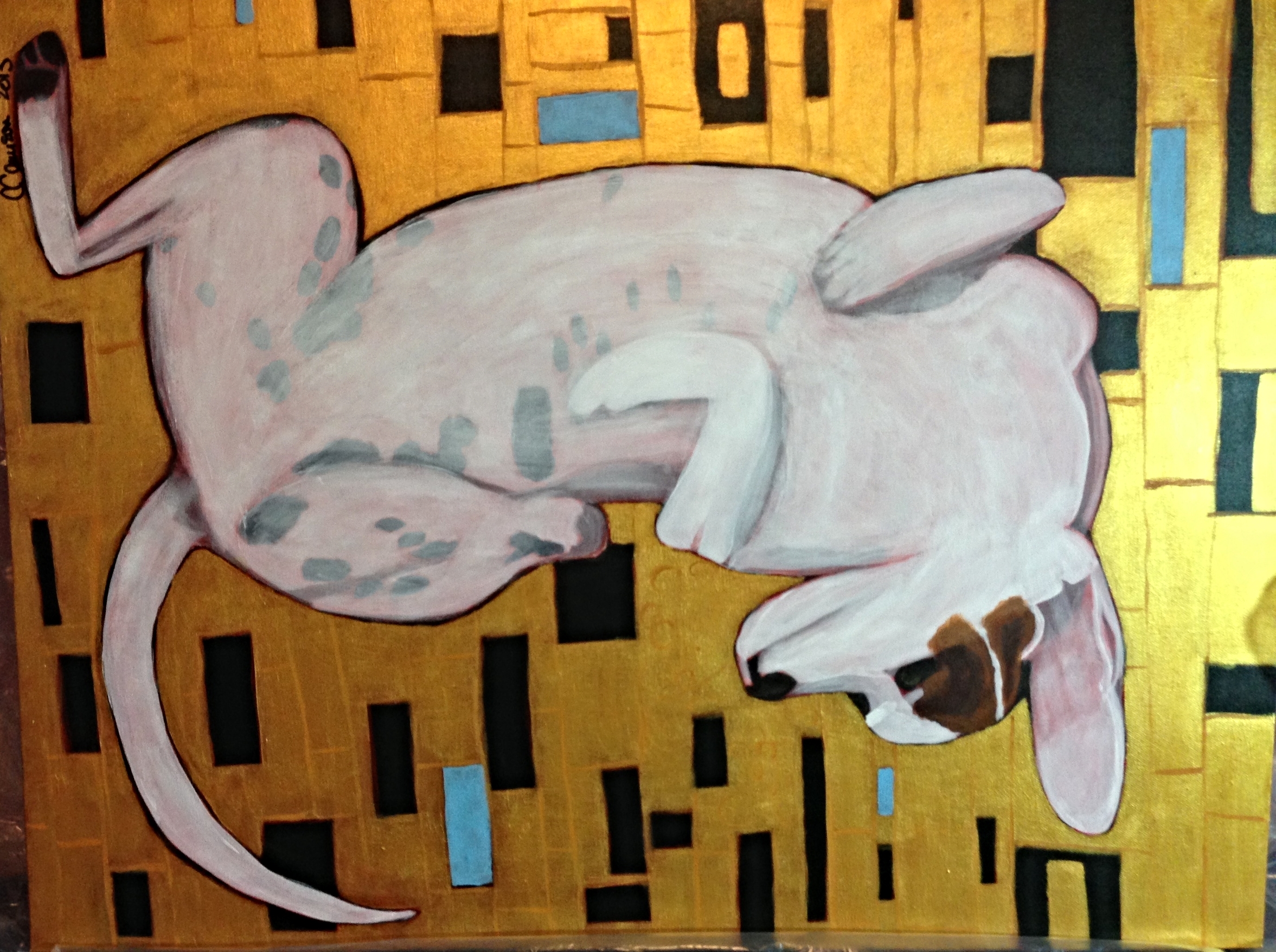 Dizzy - Klimt'd
Dizzy's only got three legs. This was the most artistic way to show that.
Gold Metal Flour sign
So iconic in Minneapolis. Sorry about picture quality - still on the easel.
Junebug!
LOVED painting this. Such a cute puppeh. Sorry about quality - still on easel.
Mozart
Mozart as mid-century modern.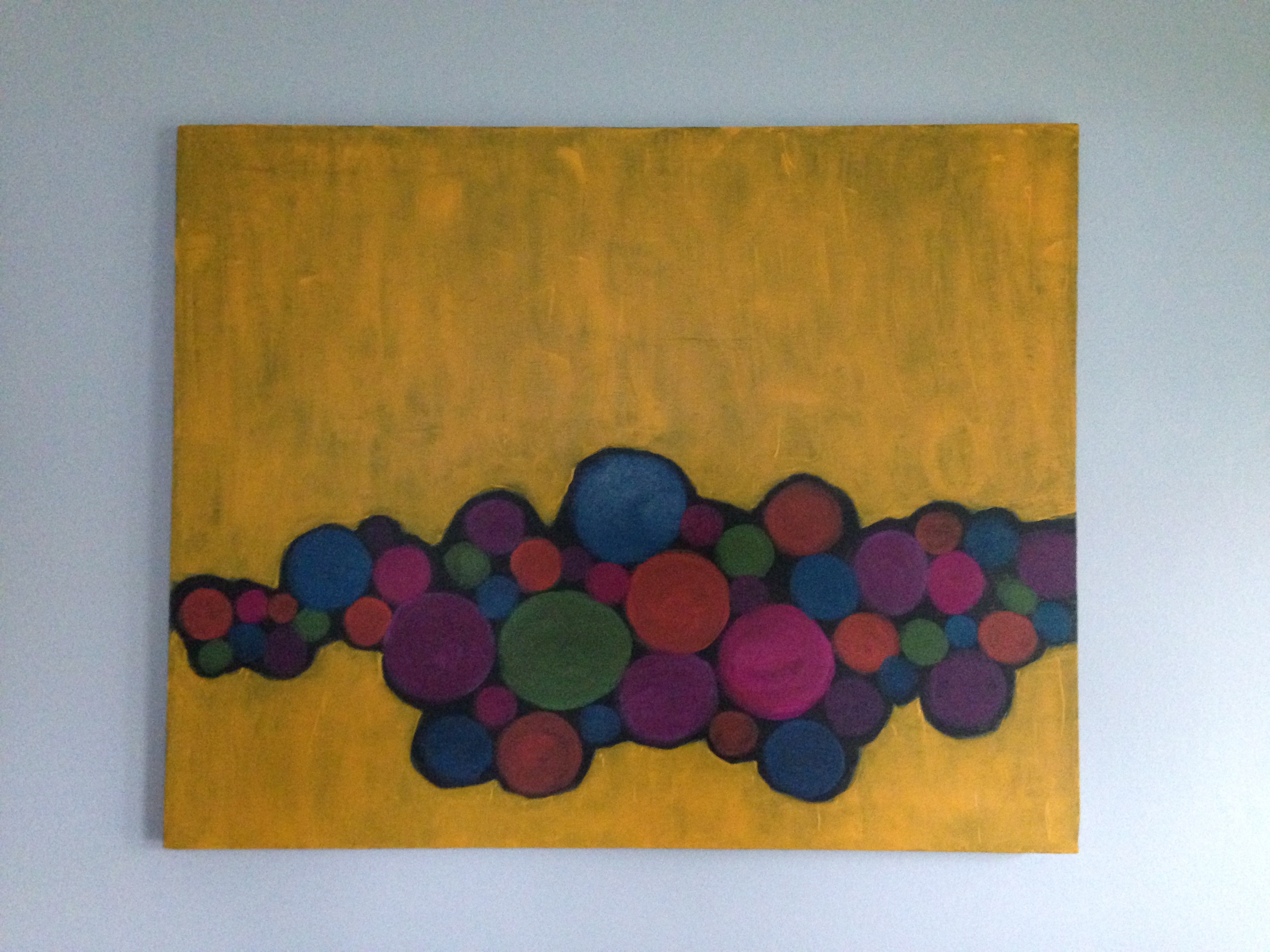 bubbles
I just had to paint this. it was in my brain and had to get out. I love the colors.
Grandma Nora
I picasso'd my grandma and me as a baby.
blue foot
I don't know. This was in a dream. It reminds me of plantar warts...